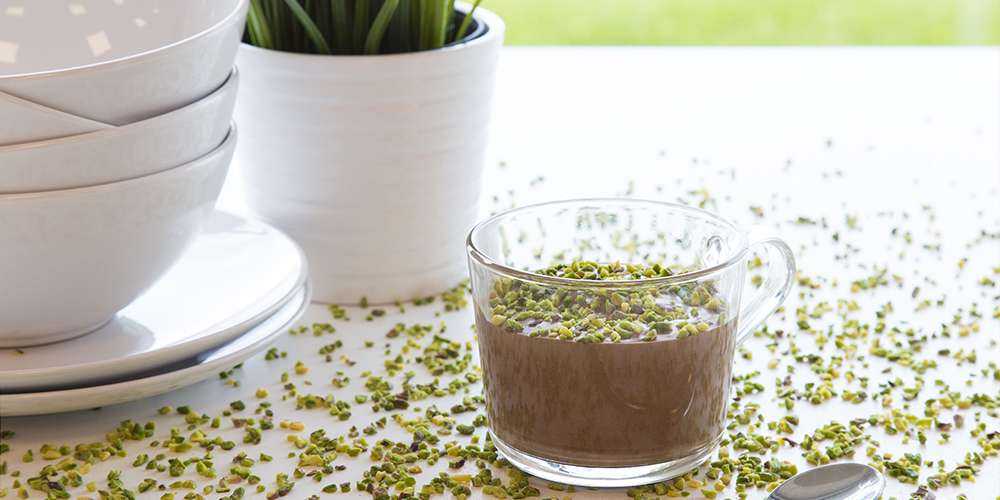 INGREDIENTS FOR 8 SERVINGS

200 g of chocolate fondant
150 g of pistachio granules
120 g of butter
100 ml of whole milk
4 eggs
Chocolate mousse is a dessert than can be prepared very quickly, but takes a long time to cool in a traditional refrigerator before it can be served. Thanks to the LIFE blast chiller it is possible to significantly reduce the waiting time, while keeping the mousse soft and creamy.
PREPARATION
Pre-cool the blastchiller to -10°C.
Pour the milk into a pan and heat to a temperature of 75°C. Cut the butter into small pieces and add to the milk.
Remove from the heat, roughly chop the chocolate and mix into the milk until completely dissolved.
Place the mixture into the LIFE blast chiller to cool: BLASTCHILLING>DESSERT>MOUSSE
Beat 4 egg whites and add them to the cooled chocolate, and add the granules of pistachio. Stir slowly from the bottom to the top so that all the ingredients are completely mixed.
Divide the mousse into individual portions and place them in the LIFE blast chiller, programmed to BLASTCHILLING>DESSERT>MOUSSE. When the cycled has finished place them in the fridge for another 45 minutes.
Before serving, sprinkle some more pistachio granules on to the top of the mousse.